Luberon Provence RSS feed
Luberon Provence RSS feed
Please find below our various RSS feeds. Do not hesitate to register !
---
Leisure and Culture News of the Luberon and Provence !
Fête de la libération d'Apt le 22 août
17/08/2017 08:37 Fêtes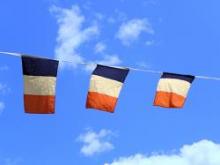 La ville d'Apt, capitale du Luberon, fête sa libération le mardi 22 août à partir de 18h30, place Gabriel Péri.
https://www.luberonweb.com/tourisme-Luberon-Provence/Apt-3
Une commémoration plus familiale cette année avec un pique-nique républicain agrémenté d'une ambiance musicale acoustique.
Venez avec vos proches et n'oubliez pas votre panier !
Quelques pas de danse seront même possibles. En ef...