Luberon Provence RSS feed
Luberon Provence RSS feed
Please find below our various RSS feeds. Do not hesitate to register !
---
Leisure and Culture News of the Luberon and Provence !
Votre mois d'août en Luberon
01/08/2018 17:04 Vacances Luberon Provence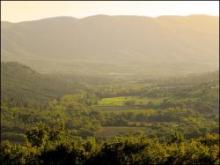 Notre sélection d'activités et de festivités dans le Luberon pour votre mois d'Août
Notre sélection, par village :
Apt, capitale du Luberon
- Découverte de la cathédrale d'Apt : cryptes, chapelle royale, trésor ... Visites à 10h, 11h, 15h et 16h. Fermé samedi et dimanche.
- Festival Insane au plan d'eau d'Apt. Musique électronique, du vendredi 10 au dimanche 12 août
- Fête du Fruit Confit, de l...