Luberon Provence RSS feed
Luberon Provence RSS feed
Please find below our various RSS feeds. Do not hesitate to register !
---
Leisure and Culture News of the Luberon and Provence !
Corso Fleuri de Pertuis les 24 et 25 juin
22/06/2017 09:55 Fêtes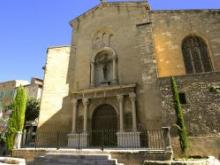 54ème corso Fleuri de Pertuis, samedi 24 et dimanche 25 juin
https://www.luberonweb.com/tourisme-Luberon-Provence/Pertuis-50
Le corso n'est pas un évènement banal à Pertuis, il est au cœur de notre histoire et fait partie de l'ADN pertuisien. Comme il est toujours utile de connaitre son histoire et sa culture, il n'est pas inintéressant de rappeler son importance dans le cœur de tout Pertuisien....