Search vacation Luberon Provence
Holiday accommodation
Have a look
Forum holiday Luberon & Provence
Maps
Tourism information Provence
News Luberon & Provence
Follow us on :
Infos Luberon & Provence
Lotos en Luberon
22/01/2016 07:17 - Evènements

La saison des Lotos bat son plein dans le Luberon ! http://www.luberonweb.com/tourisme-et-hebergements-vacances-luberon/ Venez tenter votre chance à la salle des fêtes d'Apt, Gargas, Gordes, Goult, Roussillon, Saint Saturnin lès Apt, ... ambiance garantie ! Un autre loto à annoncer, cliquez ici : http://www.luberonweb.com/infos-culturelles-Luberon-Provence/envoyer-contribution/ Lotos en Lubero... Lire la suite de cette info »
La Maison en pierres
(Oraison)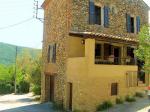 Charming cottage between Luberon and the Verdon Regional Park.
(Luberon - Alpes de Haute-Provence)
from 400,00 € to 650,00 €
per week (depend. season)
pour 2/6 person(s)
Le Bastidon de Gordes
(Gordes)
Cottage of charm in Gordes in the Luberon
from 600,00 € to 1.300,00 €
per week (depend. season)
pour 4/5 person(s)
La Ferme Saint Jacques
(Vaugines)
Old Provencal farmhouse renovated near Lourmarin in Luberon south
from 1.600,00 € to 3.300,00 €
per week (depend. season)
pour 6/10 person(s)
La maison de l'Isle
(Isle-sur-la-Sorgue)
Holiday villa with pool for 6 persons in Isle-sur-la-Sorgue
from 840,00 € to 1.470,00 €
per week (depend. season)
pour 6 person(s)
La Ferme saint Jacques
(Vaugines)
Guest House with pool in southern Luberon
80,00 €per day (depend. season)
pour 5 room(s)
Li Roule
(Roussillon)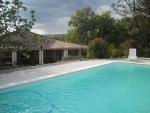 Bed and breakfast with pool in Roussillon en Provence
from 60,00 € to 68,00 €
per day (depend. season)
pour 2 room(s)
Le Mistral
(Reillanne)
Holiday rental with pool in the Luberon
(Luberon - Alpes de Haute-Provence)
from 500,00 € to 1.000,00 €
per week (depend. season)
pour 4 person(s)
Sirocco
(Reillanne)
Charming holiday rental, in the heart of the Luberon park
(Luberon - Alpes de Haute-Provence)
from 600,00 € to 1.100,00 €
per week (depend. season)
pour 4/5 person(s)
La bergerie de Remourase
(Murs)
Charming holiday rental in Murs in the Luberon (Vaucluse)
from 450,00 € to 800,00 €
per week (depend. season)
pour 6 person(s)
Le gite Lavande
(Lacoste)
Cottage with pool for 2 people in a country house in the Luberon
from 450,00 € to 650,00 €
per week (depend. season)
pour 2 person(s)